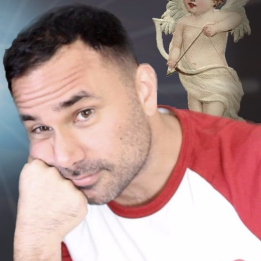 Today on the show we have my favorite thinker, the one and only Conner Habib!
Conner knows how to live: he's a writer, he's appeared in over 100 porn films (he won awards for some of those!), and he's the host of my personal favorite podcast, Against Everyone with Conner Habib. He's had some awesome guests (check out the list here) and killer solo episodes. It's a show about having conversations, big ideas, sex, the occult, and philosophy.
On this episode, we talk about the intersection of art and politics (and where they should diverge), our encounters with the police state, the limits of comedy, what you mean vs. what you do, sex in writing, Dennis Cooper, and how to speak your mind on Twitter.
Conner Habib on Twitter: @ConnerHabib